About us
Dedicated to delivering better buildings
Newspan pioneers innovative and creative space solutions that provide environmental ingenuity with a guaranteed British build quality.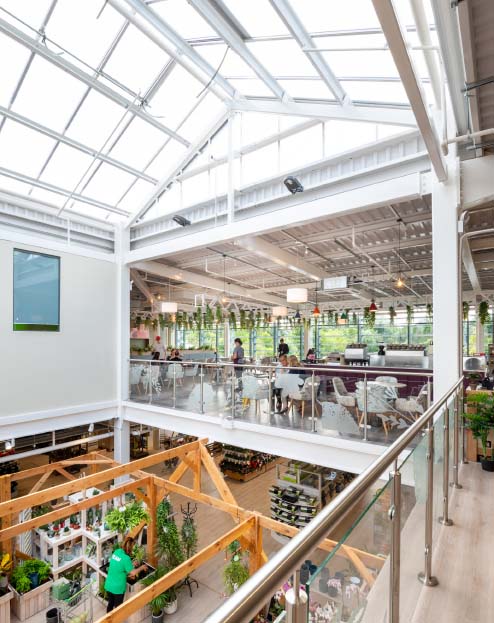 OVERVIEW
Established in 1998, Newspan is a dynamic and forward-thinking design and build company that specialises in public access structures.
A leading expert in garden centre development, our steel portal frames and building envelope treatments can be adapted to suit almost any new build environment. Our range of cladding, glazing and roofing solutions makes cost effective refurbishment possible for almost any type of existing building too.
Using our extensive commercial building experience alongside our unique 'design, deliver and care' approach, we work closely with you throughout to understand your objectives, manage potential challenges and deliver exceptional value.
The results are imaginative, cost effective and environmentally empathetic building solutions that provide excellent functionality and longevity.
Projects are expertly co-ordinated from our offices in Chandlers Ford, Hampshire, so that site teams across the UK deliver on time and on budget.
With our commitment to outstanding service at a sensible price, it's no surprise that our customers return to us, time and time again.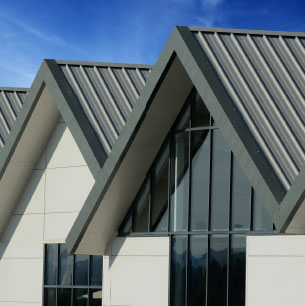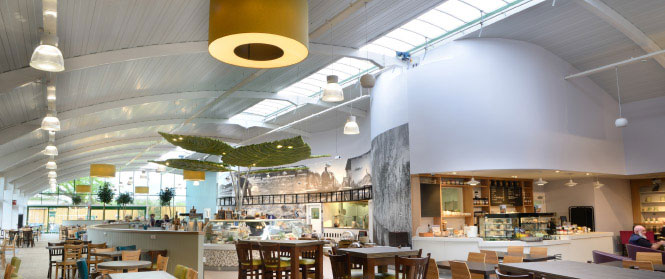 Exceeding your expectations every step of the way
Newspan's three stage 'design, deliver and care' ethos is underpinned by exacting project management from start to finish. This ensures exceptional structures and delighted customers, who return time after time.
DESIGN
Newspan works closely with you to understand your critical business needs and strives to provide you with the best advice and cost-effective solutions when planning your development.
DELIVER
Newspan agrees a project plan that suits you, then capably manages the construction programme to ensure minimal impact on trading. An accomplished delivery team ensures the safe and efficient implementation of the plan to meet schedule milestones.
CARE
To ensure your building continues to perform to its full potential, Newspan prides itself on unrivalled aftercare service, including regular reviews and a response time target of 24 hours.
OUR PRINCIPLES
Newspan is built on four clear principles that underpin the business operation.
Building long term relationships that make us the company of choice time and time again
We are honest and transparent with no hidden extras
We pride ourselves on innovation of design and build
Empathetic to the environment in design and efficiency
Developing practical solutions which are fact and evidence based
Support to you and your team throughout the design and planning process
Minimise disruption through flexible work patterns to suit your trading style and opening hours
Optimise costs without compromising quality and standards